Wellbeing at The Priory School
---
Being a parent is one of the most important jobs there is. It is also one of the hardest. Here at The Priory School we will do our best to support both your child and the family during this difficult time. We are aware that every child needs to keep up to date with their education whilst schools are closed, however we are also aware that this is a time where we need to support each other's mental health.
You can download a couple of learning packs for your child to participate in, if they wish to do so.  The first pack is a PSHE learning pack which focuses on well being and the second a simple daily task sheet. Just to reiterate these are not compulsory tasks which is why it has not been set on SMHW, however, they do give your child a break from the laptop and help them to support their own wellbeing.
Mrs J Trimnell
Deputy Headteacher
---
focusing on your wellbeing
---
---
Mental Health Awareness Week 18th – 24th May
This week is Mental Health Awareness Week. The theme this year is kindness.
Kindness strengthens relationships and builds confidence.
Eikon is an award-winning charity that has been working in local Surrey communities for over two decades.  Their vision is to develop happy, thriving and resilient young adults who make a positive contribution to society.
They are continuing to support young people during the lockdown and have a virtual youth club that provides advice, guidance and fun activities. It includes links to resources and blogs from youth workers sharing ideas of how to keep busy.
Coronavirus: how to build resilience and ease tensions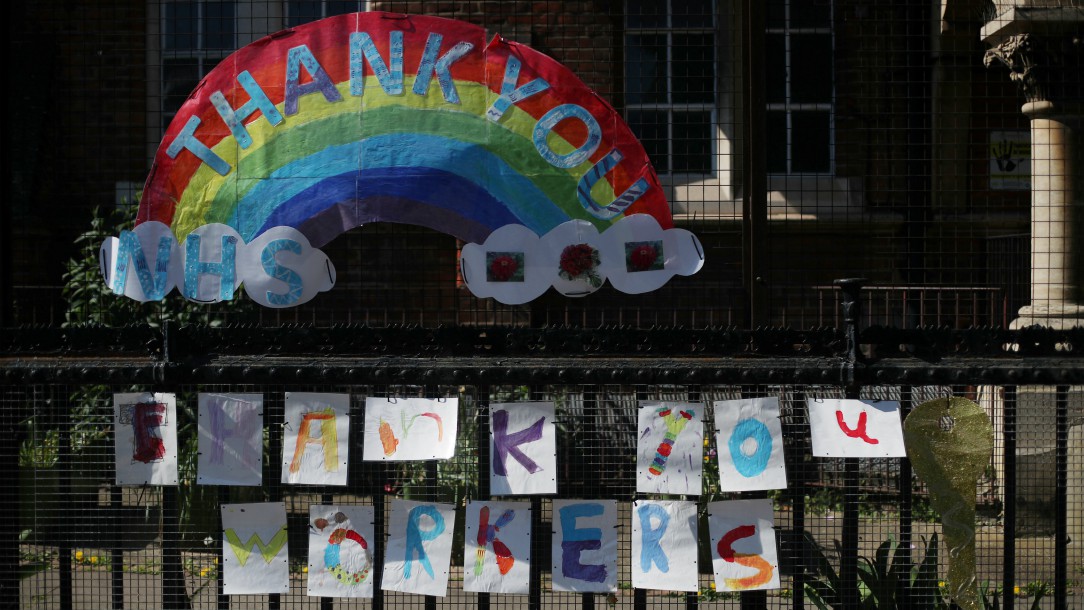 These new activities will help you build resilience and reduce household tensions that might arise during these challenging times. Within the materials you can download you will find videos, case studies and creative colouring activities. Please click on the picture above for the website link.
• Messages of kindness
• Living together with kindness
• Stories of resilience
• A history of kindness
• Colouring activity
• Power of kindness calendar
• My kind acts
• Supporting activities
---
Picture News – Video Games
The World Health Organisation (WHO) have partnered with technology companies around the world campaigning to show how gaming can help fight coronavirus and 'save lives'.
The WHO and video game producers have come together to work on the #PlayApartTogether initiative amid the coronavirus pandemic. The campaign aims to spread the importance of WHO guidelines, that will slow the spread of COVID-19, to the global audience of the gaming industry.
Keeping children safe online
Where can I go to get support to help keep my child safe online?
There is a lot of support available to keep your child safe online. Below are some useful links to help parents and carers:
Online radicalisation – Parent/guardian information and support
Thinkyouknow (advice from the National Crime Agency to stay safe online)
Internet matters (support for parents and carers to keep their children safe online)
Parent info (support for parents and carers to keep their children safe online)
LGfL (support for parents and carers to keep their children safe online)
Net-aware (support for parents and carers from the NSPCC)
What Parents Need to Know About Zoom
There's a good chance that you've heard of Zoom. In the space of a month, it's become one of the most downloaded video conferencing apps in the world and has quickly gained millions of new users, including schools. But as with any video conferencing software or live streaming app, there can be a number of things to consider around security and privacy. That's why National Online Safety created this guide to help parents and carers understand exactly what Zoom is all about.
Useful links and resources
The following organisations offer support and advice. Please click on the icons for contact details and further information.

Safe Space Health UK 

Chat Health text number is: 07507 329 951 for students aged 11-19. Chat Health operates Monday to Friday 9am – 5.00pm (excluding bank holidays). Out of these opening times, anyone who texts Chat Health will receive an automated message with advice on where to get help if their question is urgent.

Children and Family Health Surrey - bringing together physical and emotional wellbeing services across Surrey.

NHS latest coronavirus information:

Student Minds is the UK's student mental health charity.

CYP Havens are temporarily closed. They are however offering a virtual service over the phone available every weekday from 4-8.30pm and weekends from 12-6pm  for young people to talk and access support. 07773008435


Kooth - free, safe and anonymous online support for young people:


Samaritans - provides 24 hour emotional support.


Childline - a free and confidential support service for children online, on the phone, anytime.


NHS Surrey and Borders Partnership - Mental Health Crisis Helpline 0800 915 4644 - 24 hour support




Edspy.org.uk, run by educational psychologists, has created a short blog post that gathers together some selected resources into one place, freely accessible and easy to navigate.

Papyrus - Prevention of young suicide
CAMHS Crisis Contacts
NHS 111 - for emergencies less urgent than 999
In mental health or medical emergencies please call 999 or take the young person to A&E.


Downloadable mindfulness audio exercises for young people